Mommy and Me
Acrylic on Canvas / 18" x 24" / $375
Kindred Spirits
16"x20" / Acrylic on Canvas / SOLD
Sanguini Equi / Blood Horse
12"x12", Mixed Media
Vapor
18"x24", Acrylic on Canvas, $325
'Bella', 16x20, Graphite, Illustration Board
Spiritus Noctis
Spiritus Noctis / Spirit of the Night

Reminding to delve into the darkness of dreams, into the metaphors of mythology; representing the subtle energy on which the mind rides -- enabling journeys to the spirit world, crossing from day to night and life to death.

Reminding that there is no such thing as empty shadow; that you must open your eyes and search a little bit harder to find the patterns of cohesiveness when blackness falls.

Reminding that, without the dark, there could be no such thing as light; without the night, we could never know the stars.
Gold Dust Woman
12"x12" / Acrylic on Canvas / SOLD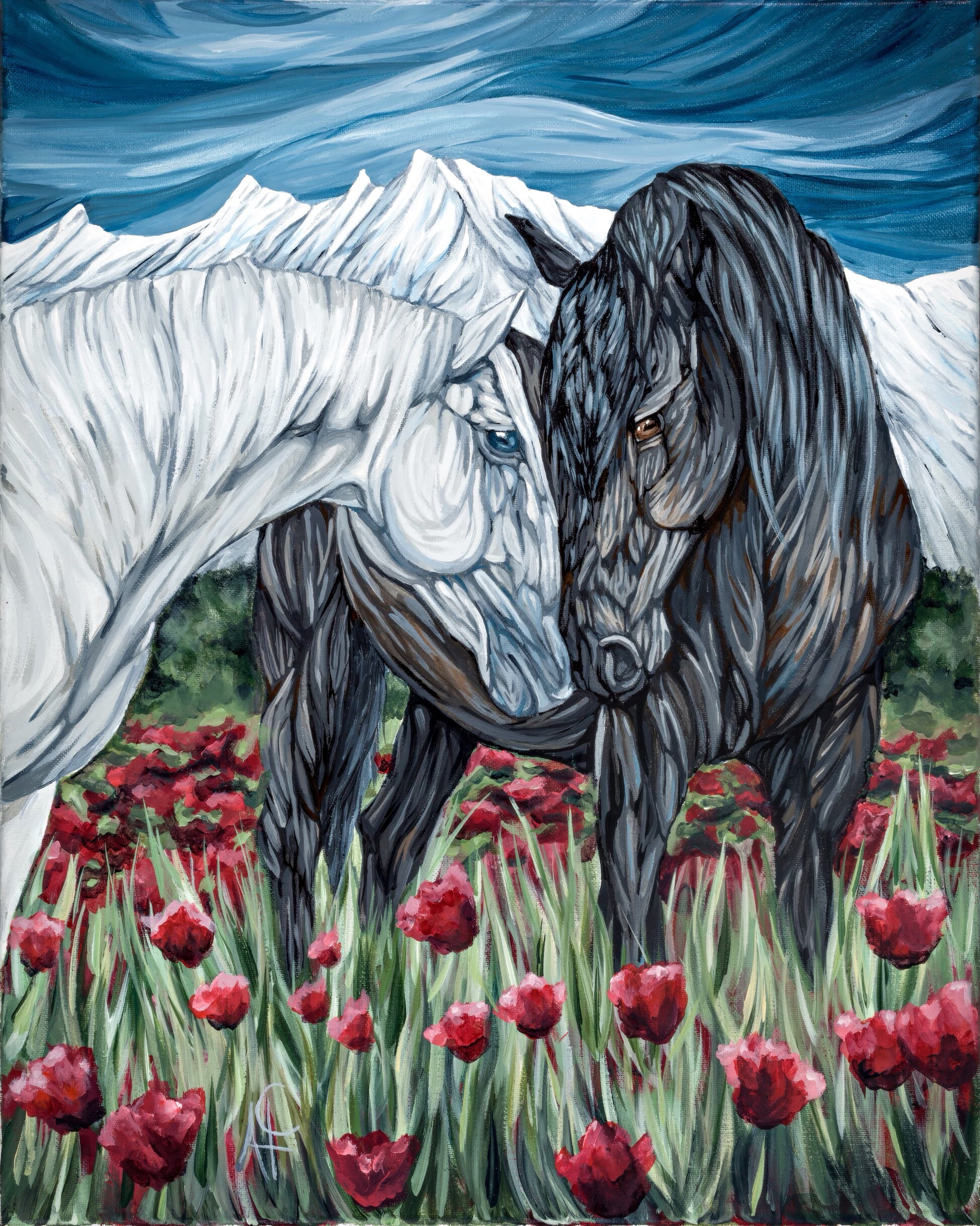 Soulmates
16"x20" / Acrylic on Canvas / SOLD
Cody (The Teacher)
American Quarter Horse, Commissioned Piece, Colored Pencil
Iuvo
Latin: Iuvo/The Act of Helping
'Wyatt', 16x20, Graphite, Illustration Board
Paris
11"x14", Acrylic on Canvas, $225
Maternitatum
Latin: Maternitatum/Motherhood
Bellator
Latin: Bellator/Warrior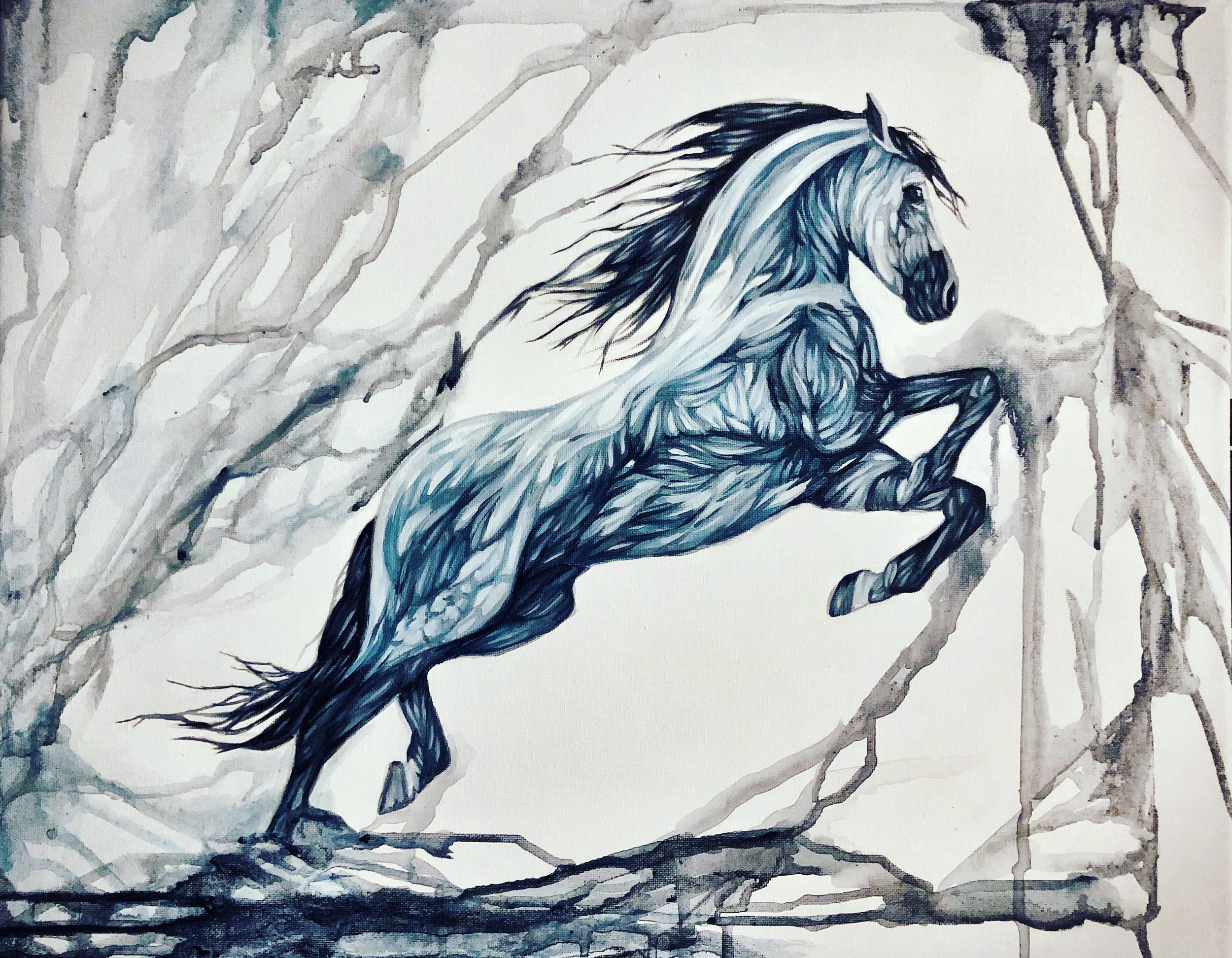 Thunderbird
Acrylic on Canvas / 16" x 20" / $525
Phasma
Latin: Phasma/Ghost
Masculino
Latin: Masculino/Masculine
Rubedo
Latin: Rubedo/Redness: The final stage of self-actualization in Jungian psychology
Valor
Acrylic on Canvas / 12"x16" / $175
Ortus
Latin: Ortus/The Rise
Rubedo, Revisited
Oil Pastel, 11"x14", 100 lb. Acid-Free Bristol
'Pax' (Peace)
Amici Optimi
Latin: Amici Optimi/Best Friends
гэр бүл / Family
Essentia Equi: Mongolia, Colored Pencil, 2'x3', Illustration Board
мэргэн ухаан (Wisdom)
Essentia Equi: Mongolia, 16x20, Colored Pencil Painting
Elatus
Latin: Elatus/Haughty
Land of Sea
2'x3' / Acrylic on Canvas / $725
Moonlight Sonata
Commissioned Piece
Lumen / The Light
Copic Marker, 11"x14", 100 lb. Acid-Free Bristol
Roscoe (The Friend)
Commissioned Piece, 14"x17", Colored Pencil, 100 lb. Acid-Free Bristol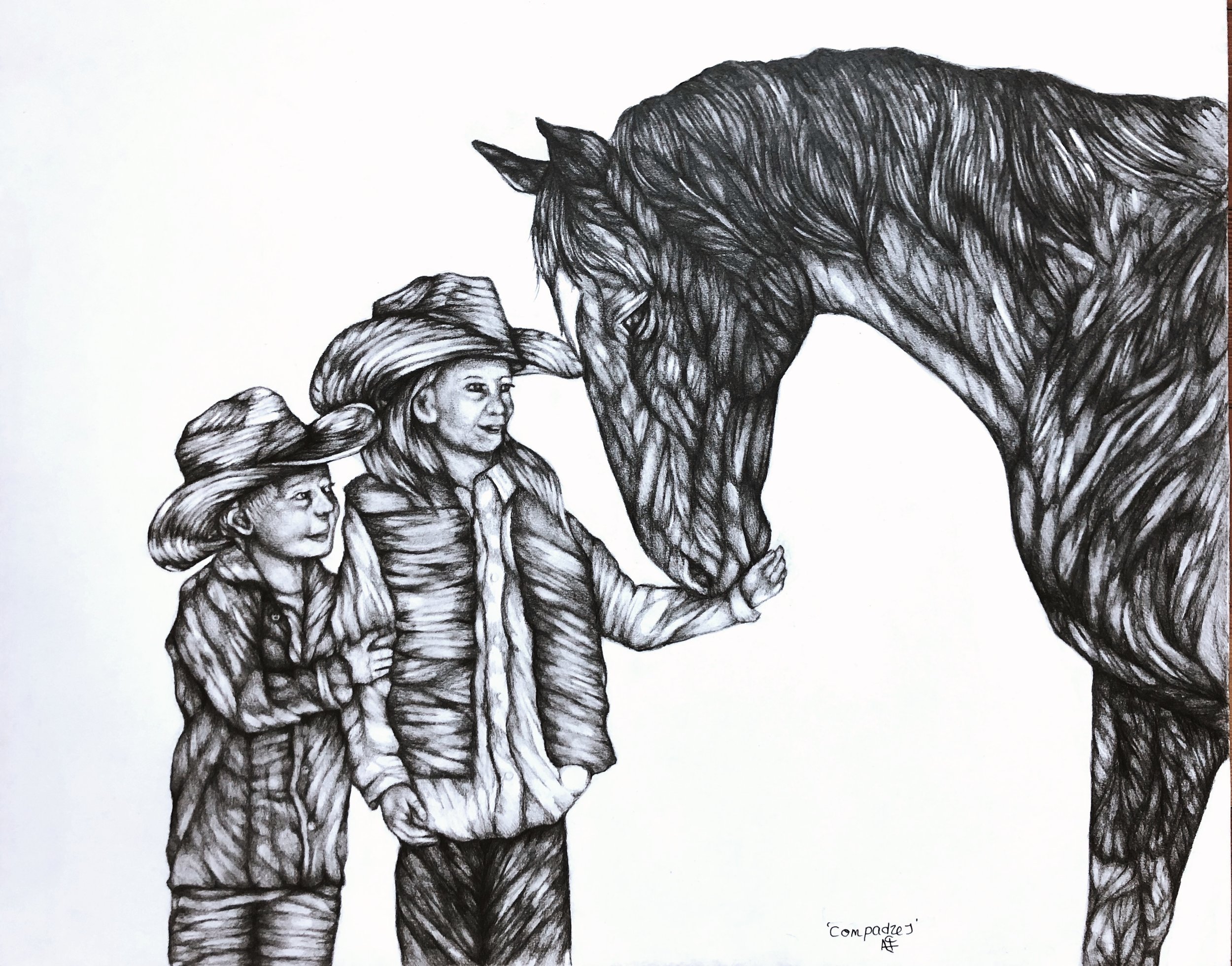 Compadres
16"x20", Graphite, Commissioned Piece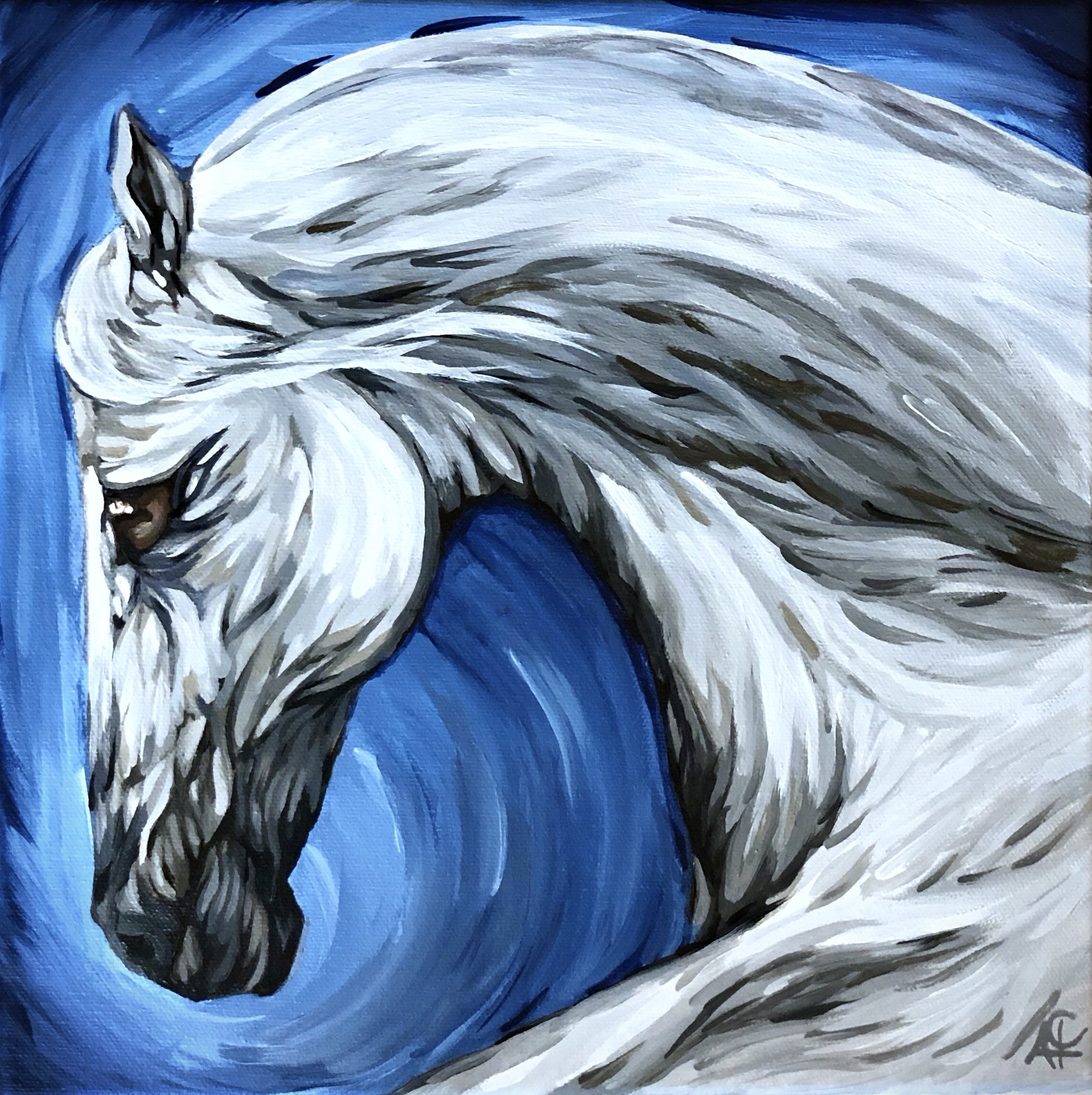 Le Cygne
12" x 12" / Acrylic Painting on Canvas / $225
New Life
11"x14" / Acrylic on Canvas / $325